As noted in the press center of the lrup, in the course of the complex operative-search works, the police followed the car, which was supposed to be transporting contraband cigarettes. Noticing being followed, the driver and passengers drove to the abandoned house and threw six packages of tobacco products. Judging from the appearance of the packages, they were adapted to move in the recesses in rail transport.
In a short time in the woodland in the parish Mezvidu Karsava region the police detained suspects and the resident of Rezekne 1982 and residents, Etc 1965 and 1978, All three had previously come to the attention of law enforcement for similar crimes.
According to police, cigarettes it was planned to implement the so-called "points" in Latgale. The investigation continues.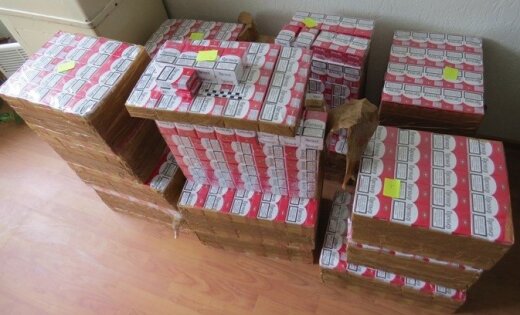 Foto: Policija